Just a little something I noticed in Klokkikon...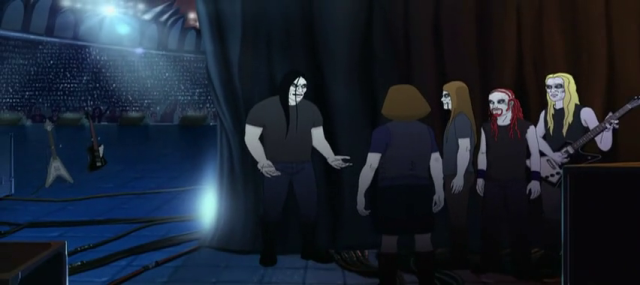 Skwisgaar is holding his Thunderhorse (I think it's safe to assume he's switched to exclusively using the Thunderhorse), & on-stage we can see Murderface's usual Thunderbird V-string; but the flying V next to it is certainly not Toki's usual black-with-white-pickguard Flying V. So maybe..... :)


Also...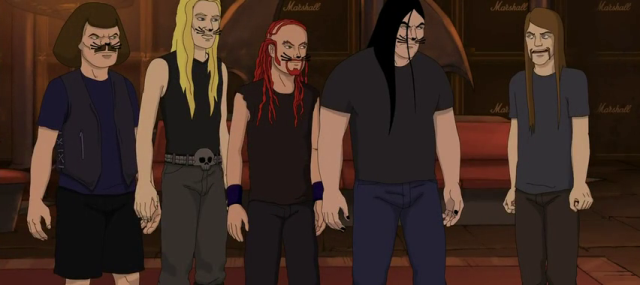 (from the promo for next Sunday's show) "how's come I wasn't tolds about Kitty Whiskers Monday?"
Kitty Whiskers Monday
KITTY. WHISKERS. MONDAY!